Kubota Baby tractor with trailer
Orange Kubota M7151 tractor with steering wheel with horn and trailer- 100% made in France for little farmers from 18 months old.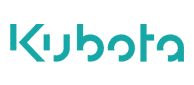 Minimum age : from 2 year(s)
Dimensions en cm (L x l x H) : 121 x 37 x 47
Are you ready to see your baby trotting on the Kubota tractor? It is a 100% made in France exact replica of the M7151 model. It will allow your baby to develop balance and motoring skills while having fun. As it is manoeuvrable thanks to its directional handlebar, your baby will be able to play in safety in house or in garden. It is also equipped with a removable trailer, which is easy to detach. No more excuses not to take this little tractor suitable for children from 18 months old with you every time you go out. Thanks to its light weight, it will follow you everywhere!