Dakar Kid Motorbike balance bike
Dakar Orange balance Motorbike equipped with wide wheels and handlebars – 100% made in France for children from 2 to 5 years old in search of thrills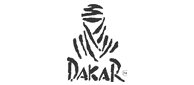 Minimum age : from 2 year(s)
Dimensions in cm (L x W x D) : 75,5 x 40 x 50
Offer your little racing driver the Dakar experience with this ride-on motorbike that sports the colours of the world's most mythical motor racing event. 100% made in France, it has been specially designed for little thrill-seekers from 2 to 5 years old.
Its wide wheels provide your child with the stability necessary to develop his or her balance and motoring skills in total safety.
Easy to handle thanks to its directional handlebars, your children will imagine they are racing at full throttle among the dunes!
Suitable for 2 to 5 year-olds, there is no excuse not to bring this little motorbike along with you on every outing. Its light weight makes it easy to take anywhere!