Dakar, Orange pedal quad, equipped with handlebars – 100% made in France for little thrill-seekers from 3 to 7 years old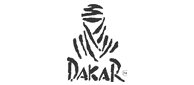 Minimum age : from 3 year(s)
Dimensions en cm (L x l x H) : 84 x 50 x 56
Specially designed for little adventurers from 3 to 7 years old who want to experience the Dakar race, this all-terrain pedal quad is 100% made in France and designed to meet the most extreme conditions.
Easy to handle thanks to its directional handlebars, it guarantees your child the joys of motor racing.
Playing outdoors has never been so much fun!