Orange Case CE Excavator with a fully articulated arm and a 360° swivelling cab on a chassis equipped with 8 wheels. 100% made in France for little construction managers from 2 to 5 years old.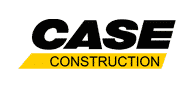 Minimum age : from 2 year(s)
Dimensions in cm : 70 x 37 x 71
It's time for major projects! Now your child can accompany you with this 100% made in France Case CE excavator designed for children between 2 and 5 years. Its entertaining 360 swivelling cab with a fully operational articulated arm will allow your little site manager to dig and delve. Thanks to an 8-wheel chassis, your child can transport sand and stones from one point to another. No construction site is too ambitious for your little builder!