Komatsu digger with backhoe, swivel seat and trailer
Komatsu pedal digger equipped with a lifelike front shovel, 360° swivel seat, fully articulated backhoe, steering wheel with horn and large-capacity trailer – 100% made in France for little construction site managers from 3 to 7 years old.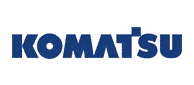 Minimum age : from 3 year(s)
It's time to roll up your sleeves and your child will accompany you with this yellow Komatsu pedal digger that is 100% made in France and suitable for children from 3 to 7 years old. The included trailer easily hooks up to the tractor to load and transport sand, leaves, earth and stones from one end of the garden to the other. Your young gardeners or farmers will develop their independence and imagination.
With its 360° swivel seat, your child will happily go from the steering wheel with its horn to the front shovel and the rear backhoe.