Claas Tractor with trailer with excavator and opening bonnet
Claas tractor, exact replica of Arion pedal model, equipped with opening bonnet, chimney, steering wheel, horn and trailer with panels – 100% made in France for little adventurers from 2 to 5 years old.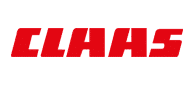 Minimum age : from 2 year(s)
Dimensions en cm (L x l x H) : 138 x 42 x 53
This Claas tractor especially designed for little adventurers from 2 to 5 years old is a faithful pedal replica of the Claas Arion model. The opening bonnet will allow your little handyman to check the engine's condition. You can easily attach the trailer with side panels, which will allow the transport of sand, leaves, soil and stones from one end of the garden to the other.
As both gardener and farmer, your child will develop autonomy and imagination. This handy 100% made in France backhoe with a steering wheel with horn guarantees hours of outdoor play activities!